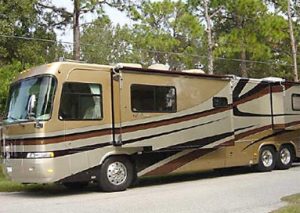 RVs may come in all shapes and sizes, but at the end of the day, it's all about the works. Among the top leading manufacturers is Fleetwood RV.
Aside from the Class A and Class B motorhomes they produce, Fleetwood RV paves the way to innovation and responsible RV manufacturing. With 65 years in the business, the brand has stood the test of time. From the materials used up to the finishes, Fleetwood RV has made a mark in the industry.
That's why in choosing the best window replacement for Fleetwood RV models, there should be a lot to consider. Window replacement is important in keeping your RV in good shape. Let's round it up for you.
What's the window type?
When considering glass replacement, are you going for a fixed pane, a sliding pane or an awning? This can only be determined depending on the way you're going to use it.
A fixed pane is simply a window that cannot be opened. Sliding panes are the types of windows that can slide to open one or both sides. For Fleetwood RV replacements, this is the simplest type of functional windows.
Awning is windows that have a hinge at the top and can be opened outward, which creates an awning. This is a suitable RV window replacement if you want proper ventilation inside your Fleetwood RV.
Are the parts complete?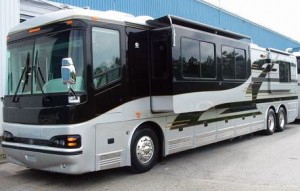 If you want your Fleetwood RV windows to be ready for replacement, know the important window parts you have to have before starting this project.
Especially if you're doing a DIY, make sure that parts are shipped properly. Complete installation should have these parts: window and frame, interior trim ring, and flange seal tape. Also, keep a screw gun and a putty knife handy.
Frame or no frame?
Of course, all windows need frames, but a 'no-frame' design makes your Fleetwood RV look a little more sophisticated.
Frameless windows offer a sleek and streamlined design on your RV's exterior. It uses hidden hinges on top and opens like an awning type of window. If you're in for a modern look, find a frameless window replacement for your Fleetwood RV.
Mind the tints
When the sun's rays pass through your windows without any filters, chances are, you'll be cranking down your AC too low during hot days. A little RV glass tint goes a long way for your RV. It doesn't only protect you from the sun, but also gives your motorhome privacy.
With so many brands to choose from, always know that the best kinds are the ones that have stood the test of time. If you want a motorhome that will stay with you for longer, you must also know how to maintain them.
Fleetwood RV window replacements can either be done DIY or by an expert. Talk to us about your replacement window needs.