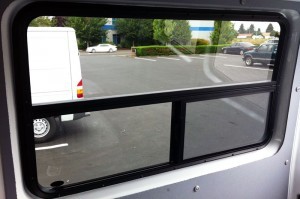 Do your RV or camper windows need to be replaced? Or do you simply feel like sprucing up your vehicle with new windows? Whichever the case, you'll be glad to know that you have plenty of options for RV replacement windows.
Your RV windows are crucial to the look and proper functioning of your vehicle. Without good windows, you won't be able to drive properly, appreciate the view, or get adequate lighting and airflow. Read on for tips on where to get RV replacement windows.
Where to order RV replacement windows
You can get RV windows from your local RV dealer or order them online. If there's a glass installation company where you live, you may want to get in touch with them to see if they repair or replace RV windows.
Some RV owners regularly hit up eBay or Amazon for RV parts. You'll find a huge assortment of cheap RV windows in these online marketplaces. However, if you do this, make sure that you're not wasting money by double-checking the credibility of the seller and by consulting other RV enthusiasts.
The best way to order replacement RV windows is to go online and look for a reputable RV windows manufacturer. Make sure that the company is reliable by checking its client feedback. You'll also want to take accurate measurements of your RV windows so you can request a price estimate from the RV window company.
Before you order RV replacement windows, check your measurements to ensure that the replacements will fit into your RV. Need help measuring your RV windows? Give us a call and we can help you out.