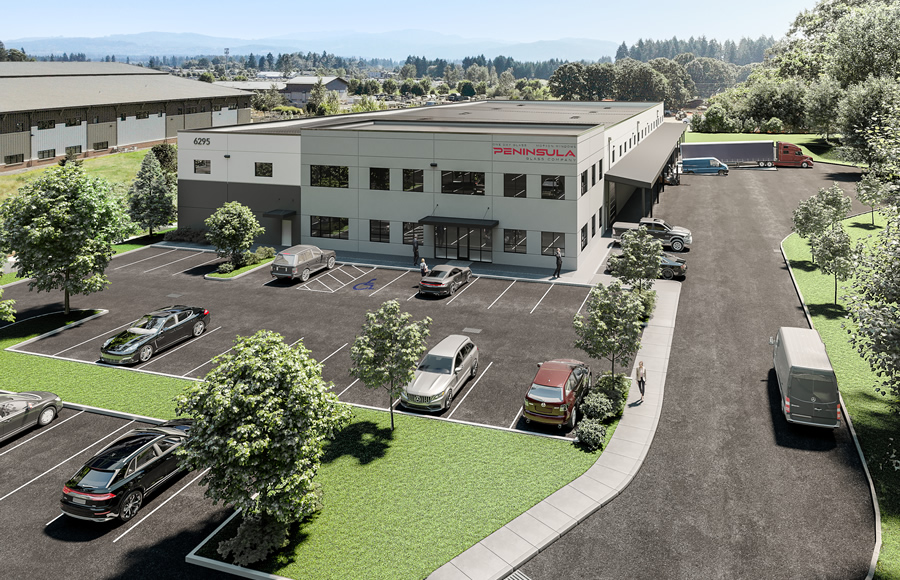 We're Moving!!!
Over the course of the next 4 to 6 weeks we will be moving and settling into our brand new manufacturing facility located just minutes from our current location in Vancouver, WA. We are very excited about what this new space will mean for Peninsula Glass as we move forward. Along with additional elbow room for our staff and more space to get the job done, we will also be adding new equipment and implementing innovative technological strategies furthering our capabilities and efficiencies across all our business platforms.
During this transition, we do expect some manufacturing and office disruptions. We have built in some lead time and planned in anticipation of this inevitability, although we do expect any interruptions in workflow to have a minimal impact on the completion dates of most current orders. Being an on-time supplier over the decades is something we have always taken great pride in. As part of our effort to keep our shipping dates as accurate as possible, we have frozen all expedite requests to focus our energy on meeting our current obligations.
We Design and Manufacture The highest quality windows for the RV, motor coach, travel trailer and van conversion markets
Van Conversion Windows For more than 40 years, we've been manufacturing custom campervan windows and currently specialize
in today's most popular van models for camper conversion.
Custom RV Windows and Trailer Windows Motion Windows provides you with the ability to order the exact shape and size window you need, while providing you with multiple options for customizing the kind of look that you want. We offer dual pane, single pane, screens and sliding window options as well.
Van Conversion Windows We look forward to enhancing Van conversion experience by making sure you are fitted with the very best windows sold on the market at a value you will appreciate.
Our Testimonials
Thank you for all the help with our replacement windows. After you gave me a tour of your facility I saw that you make a top quality product. The new windows arrived in perfect shape packaged in bomb proof crates. They fit perfect and really topped off our restoration on our 2003 motor home. I would highly recommend Motion Windows to anyone wanting a top notch window.
-Bill E.
Atwater, CA
I absolutely love these windows! There is a huge difference in road noise, they are way more solid than factory and so easy to install! Thanks.
– Joey G.
Walhalla, ND