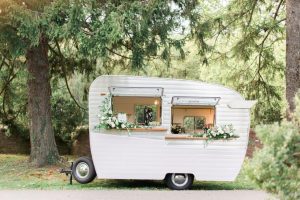 Since the spark of minimalist living and rise of outgoing lifestyles, the used-to-be vintage teardrop trailers are making a huge comeback, and for good reason.
Manufacturers have been sold on the idea that teardrop trailers will be gone in history. Until huge demands for teardrop trailer parts have bugged them to again believe in the industry.
Functionality tops the list of reasons why people have started getting into building a teardrop camper again. Demand for parts rose, and windows, mind you, performed the biggest roles in every customized trailer project. If you're new in creating teardrop trailers, or any custom RVs, know what you should look for in their windows.
Related: 5 Tips For Successful RV Window Repair
Style
One cannot argue how style can be the first thing they'd ever notice in a teardrop trailer. With its easily customizable features, teardrop trailers needed windows that are highly customizable with regards to their distinct designs.
For teardrop trailer windows manufacturers, look for the ones who can work with your design as well. Buying ready-made windows and fusing them in a design you've worked so hard for can be a total mishap. When looking to purchase windows, look for brands who have expertise and know how to deal with valued crafts like these.
Functionality
Function is the heart of all things made by hand. It's the one thing that gives birth to an idea. Since teardrop trailers is getting back into its function of fulfilling the dreams of people's minimalist living desires, its windows should have the same thing.
Teardrop trailers are now personal projects and each comes with distinct personalities. Depending how people are going to use it, there will be necessary adjustments here and there. When looking for windows in the market, opt to find manufacturers who know how to instill functionality in these very important parts.
This principle applies not only to teardrop trailers but also to different types of campers, ensuring that each design and feature serves a purpose.
Customization
Here's where style and functionality meet. Now that you've figured out how you want your trailer to look like versus what you need it to do, this should come handy.
Windows aren't just parts you can twist, cut, put back together to your liking, and expect it to do its function well. Your teardrop trailer windows is a craft in itself and you will need some able hands to do that.
Related: Build Your Own Teardrop Trailer
Quality
You may skip one among the first three, but this is one thing you should never scrimp on. In fact, it is ideal to put this on top of your list when in search for windows. When buying quality teardrop camper windows, you must know where to buy it from.
How would you know it's a brand you can trust? It's when it's a brand that has endured years of learning and craftsmanship to be worthy to be called experts in the field. Or you can simply try asking other experienced makers– they can provide you with testimonials of what works and what doesn't, so you don't have to experiment on all that.
Peninsula Glass – Teardrop Trailer Windows
Us at Peninsula Glass have developed quality and custom-made windows for RVs, trailers, campers and marine vehicles. We can help you sort out the best teardrop trailer windows that'll fit your needs. Send us a message and start talking to our experts today.