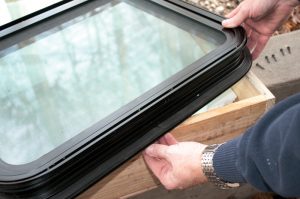 Contrary to what you may think, the windows on an RV or camper are different from normal car windows.
First, these vehicles face more of the elements than a typical city vehicle. People who buy them are always on the move and with constant exposure to nature, comes incessant beating on the windows. Meaning, they should be as durable as they can be.
Second, standard RV window sizes vary a bit more compared to car windows, and they have to be because they're interchangeable. Constant battering by wind, rain, and dust would damage them. Having failing windows in an RV you use to travel the world is not a good idea.
As a future owner of a mobile home, you need to be aware of RV window sizes and setups. Read on to know more!
Sizing Guide
Different RVs have different window sizes. You need to be on point with the measurements, more so, if you're looking to replace your current windows. Ensuring a proper fit would save you a lot of money with issues arising from incompatibility. Here's how you can measure your windows the right way.
Your only choice is go for a made-to-order window from a trusted RV window manufacturer. You'll need to call in for an estimate, but before you do that, make sure you get the measurements right first.

Remove the screws around the perimeter of the window. Depending on the window size, you'll have to remove about 12 or 20 of them. Most of the time, these screws will be inside.

It's common for RV windows to have rubber trims around the glass frame. Removing the screws often doesn't mean the glass will pop right out. Ask a second person to help with removing the rubber trimming and popping the window pane off.

Once everything is off, measure the height and width of the rough opening.

Never measure the old window

that you just took out. All measurements must be accurate to 1/16th of an inch. Be sure to measure twice for confirmation.

If the windows aren't square or rectangular (i.e. trapezoidal), use tape to mark lines where the sides of the opening will meet at a single point. This is critical if the corners of the opening are round.
Related: 5 Things To Consider About Vehicle Window Replacements
Different Window Types
Different RVs have different types of windows. Here are some of the most common ones.
Fixed-pane windows: These are the cheapest and simplest in design. But with the low price tag comes a lack of utility, as you can't open this type of window. This could be a bit troublesome when it comes to ventilation. Air conditioning, a lot of fans-anything to let you stay cool. If you find an RV with emergency release levers on these windows, that would be a good option.
Sliding pane windows: As the name says, they slide open. RV sliding windows can slide open vertically, horizontally, or in a T configuration.

Awning windows: These are often the most expensive. These windows have hinges at the top and open up to create an awning. If you want to enjoy a cool breeze while it's raining out but you don't want to get wet, this is a great option.

Frameless windows: With this type of window, all you're going to see is glass. Their biggest contribution is aesthetics, as they give the RV a more streamlined look.
As with sizing, these windows do not come at a predetermined, one-size-fits-all dimension. If you're looking to replace your RV's old windows with any of these, you must be on point with the measurements. Refer to the prior sizing guide for help.
Related: How Much Does RV Window Replacement Cost?
Let's say it again: RV window sizes vary. When you look for replacement windows for your vehicle, ensure accurate sizing. Ill-fitting windows can make your mobile home not-so-homey. Talk to our engineering team at Motion Windows for some expert advice!