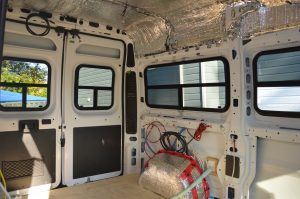 It's hard to enjoy a ride in your RV if its windows are cloudy or falling apart. A cracked, scratched up, or foggy window doesn't just look bad, it also threatens your safety on the road. If you need a window replacement, here's what you should look for when choosing among RV window manufacturers.
1. Good client feedback
Find out what people are saying about their experience with the manufacturer's products. Check the company's website for testimonials and ratings. Go through online RV forums and see what others think of their RV window purchase from certain manufacturers.
2. Warranty
Reputable RV window manufacturers offer warranties with every product. Most trusted RV parts companies include warranties good for 24 months. This allows you to have some peace of mind with your purchase. Before deciding on an RV window manufacturer, scrutinize the warranties they provide. Most importantly, whether you're buying aftermarket RV or van conversion windows, don't buy one that doesn't come with warranty — even if they cost much less.
3. Excellent reputation
Go online and see if customers have filed complaints about your prospective RV window manufacturer. Check the Better Business Bureau and review websites. Ask fellow RV owners for their opinions on each manufacturer.
4. Responsive customer service
As with any type of company you do business with, you'll want to purchase products from those who respond promptly to your questions and requests.
5. High-quality materials
Find out what materials are used, who supplies them, and where the windows are assembled. When choosing among RV window manufacturers, don't just take the word of the salesperson. Always do your own research.