Travelling in your RV is always a breeze, but not until something goes off in the middle of the road, and ruins your entire trip. Well, you shouldn't be surprised if you're not running a complete travel trailer checklist or RV maintenance check as needed.
Parts and functions of your travel trailer need to be inspected and checked for a number of reasons. There might be materials that are deteriorating, parts that needed changing, or machineries that should be dusted off. Follow these tips we've gathered for you.
Monthly maintenance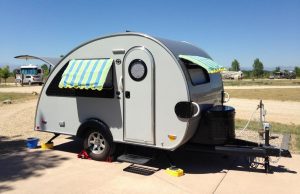 Some parts of your RV need to be checked more often. Make sure to have these inspected monthly:
People would mistake healthy-looking tires just by simply looking at them. If you're preparing for a long trip, your tires must be ready– not overinflated or underinflated.
To make sure this won't mess your trip, invest on a quality gauge so you can inflate or deflate your tires if necessary. Most of them come with a pressure checker so you'll be informed.
One of the most unnoticed parts in the RV is the battery simply because it's out of sight. But you should be able to run a check on them once a month so you'll know what's happening.
Clean your batteries and make sure they're free of corrosion. Always check the water levels as water can easily evaporate during trips. Maintain them at the right level at all times.
Charge your battery correctly and make sure it reaches a full. You should never allow it to charge at less than 50%, but do not overcharge either. With a properly maintained battery, you won't have to replace them in 5 years.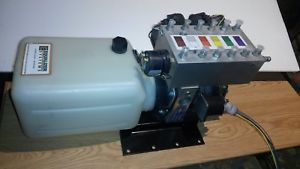 You should be checking this when the slides are in and the jacks are up. Your fluid level should be at least half an inch from the top. If it goes too low, you'll be hearing an alarm so remember to stack up on auto transmission fluid every time you travel.
Annual maintenance
A yearly travel trailer maintenance is good for the other parts, systems and mechanisms of your RV. Your annual maintenance and spring cleaning must include the following parts:
The awning is highly vulnerable to a lot of dust from the outside, all the while rain and humidity may cause molds and mildew to accumulate. That's why cleaning the awning is needed at least once a year.
You can either buy a cleaning solution, or just do it yourself with a simple concoction. Mix bleach and mild detergent on water and use it to spray on your awning. Retract your awning and leave it for 5 minutes before extending it again and rinsing off.
Your whole RV must be washed and waxed at least 2 times a year, especially if you're using it very often. Start cleaning from the roof down. Brushes and scrubbers are definitely a must-have, but a pressure washer can make the job a lot easier.
RV finishes usually have a protective fiberglass layer with a gel coating. This should be washed and waxed to prevent it from damage and oxidation. For effective RV cleaning tips, ensure you follow these steps.
Water inside your RV or travel trailer is essential on every travel that's why it needs to be properly maintained as well. Faucets must be sanitized at least 2 times a year so you're guaranteed that water is safe to drink.
Wash and clean your water heater once a year to prevent rust from forming.
Before washing, do a roof inspection first and check if there are any leaks. There should be an ample amount of quality sealants on the surfaces that are leak-potential. Most leaks appear in the attached parts on the roof.
Clean your roof with a pressure washer, but set it to a gentler pressure. For hard-to-remove dirt, use brushes or mops to clean them.
It's never a good thing once the sewage system gets damaged or broken. Avoid this by changing the sewer hose annually, even if it's not yet broken.
The black tank must also be properly cleaned before and after every travel to avoid your toilet from stinking.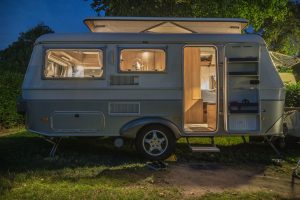 Quality RV windows can last a decade or more. However, you should be checking its inner workings like the hinges, frames and glass yearly. Cleaning them annually is also mandatory.
See if the glass windows have accumulated cracks or dents during rough rides. Make sure the emergency window's lever and hinges still work properly– you never know what could happen.
For damaged windows, consider replacing them as soon as possible. Our experts at Peninsula Glass will be glad to help you with that.
Related: 5 Tips For Successful RV Window Repair
Now, have you ticked off anything yet from your monthly and yearly travel trailer or RV maintenance checklist? It's your job to treat your RV with love so you can keep it for longer.