If you're an RV enthusiast, you know that having good-quality windows is essential. Not only do they let in natural light and fresh air, but they also provide insulation and security. So if you're in the market for new RV windows, you should consider investing in Recpro windows.
Here are 7 reasons why Recpro RV windows are the best choice for your next upgrade:
1. Tough Materials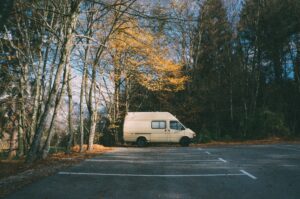 The RecPro windows are made from rigid, durable materials that can withstand the elements. They are designed to be energy efficient and keep your RV cooler in the summer and warmer in the winter.
The advantage of having durable materials for RV windows is that they will not crack, fade or warp over time. You'll be confident that it will last for an extended time. You will have peace of mind while on the road and get to meet a strong wind. Your RV will be safe.
2. It has an Excellent Sealing Design
Recpro's RV windows are designed with a unique sealing system that prevents moisture and dust from entering the RV, keeping the interior clean and dry.
They are also designed to provide optimal insulation against both heat and cold, helping to keep your RV comfortable no matter what the weather is like outside. And because they're made with energy-efficient glass, they can help you save money on your RV's heating and cooling costs.
3. Recpro Windows are Tinted
If you're looking for a quality window film that will provide some privacy and protection from the sun, then Recpro windows are a great option. Their windows are made with a high-quality tint that helps keep out harmful UV rays while allowing natural light to enter the RV.
Additionally, the tinting on Recpro windows helps to reduce the amount of heat that enters the RV, making it more comfortable to spend time in during hot weather. So, if you're looking for a window film that can provide some privacy and protection from the sun, then Recpro windows are a great option.
4. They're Easy to Clean and Maintain
The Recpro windows are easy to clean and maintain because of their smooth, sleek surface. There are no nooks or crannies for dirt to accumulate, and the glass is treated with a special coating that repels water. You can simply wipe them down with a damp cloth, and they will be sparkling clean in no time.
For those who are looking for low-maintenance windows, Recpro is the way to go!
5. Recpro Windows Come in a Variety of Sizes and Styles.
The Recpro windows come in a variety of sizes and styles to suit any RV. In most cases, you can have it customized. You have a choice of either the standard horizontal or the optional vertical windows. The sizes range from 24″ x 16″ to 36″ x 24″.
The Recpro windows come in a variety of colors as well, so you can choose the one that best matches your RV's interior. You can also have it tinted for added privacy and UV protection.
There are also styles of Recpro RV windows to choose from. The clear view window gives you an unobstructed view of the outside. Privacy windows, frosted or opaque glass, allow you to see out but not in. And if you want something more decorative, there are stained glass and leaded glass windows available.
So whether you're looking for a replacement window or want to upgrade the look of your RV, Recpro windows are a great option. With so many sizes, styles, and colors, you're sure to find the perfect one for your needs.
6. They're Easy to Install
Recpro RV windows are easy to install, so you can do it yourself without hiring a professional.
The process is straightforward, so you can get the job done quickly and efficiently. Plus, our windows are designed to fit various RV models so that you can find the perfect fit for your vehicle. All you need to do is find the right fit for your RV and follow the instructions.
7. Recpro Windows Add Value to your RV
There are many ways that Recpro RV windows add value to your RV. First, they add style and sophistication to your RV, making it stand out from the crowd. This is because manufacturers focus on quality and style when they make the Recpro RV windows.
In addition, they are built to last. They are made from high-quality materials that will not break down over time. This means you can enjoy your RV for many years without worrying about replacing the windows.
So if you're looking for the best RV windows on the market, then be sure to check out Recpro.
Tips When shopping for Recpro RV windows
If you are looking for a glass specialist to help you with your Recpro RV windows, here are a few tips to keep in mind.
1. Ensure that the company you choose has experience working with RVs. This will ensure they know how to measure and install your windows correctly.
2. Be sure to get an estimate from the company. This will give you a good idea of how much the project will cost and if it is within your budget.
3. Ask the company if they offer a warranty on their work. This will give you peace of mind in knowing that your investment is protected.
4. Make sure the company you choose is licensed and insured. This will protect you in case of any accidents or damages that may occur during the installation process.
5. Ask for references from the company. This will allow you to speak with other customers who have used their services and get an idea of what to expect.
6. Make sure you are comfortable with the company you choose. This is important as you will be working with them closely to ensure your project is completed to your satisfaction.
7. Do your research and compare prices. This will help you get the best value for your money.
When choosing a company to install your Recpro RV windows, it is essential to do your research and ask around for recommendations.
If you are in the market to give your RV an upgrade, make sure to visit RV windows for quality RV windows for your vehicle. Not only will you be adding value to your RV, but you will also be making a wise investment. Visit their website today to learn more about their products and what they can do for your RV.