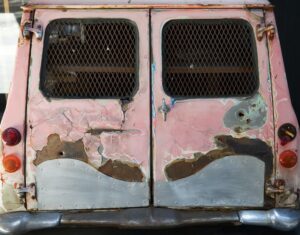 Many homeowners don't think about their screen doors unless there is a problem. However, you may need screen door replacement when your door is no longer open or closed. For example, you can replace the screen of your door if it is ripped, torn, warped, broken, or when the track has corrosion in it.
A homeowner can usually do screen door replacement themselves if they have some basic skills or can easily find someone to replace it for them.
When can you do screen door replacement?
First, try to find help with the track or screen doors if they are not working well. If you need to replace the door, it is best to do this in the spring or summer when you don't need it.
Doing screen door replacement yourself requires some knowledge and tools of the trade. For example, some screens use a spline, a rubber gasket material, instead of staples or nails. You can use a spline roller to press the gasket into the track and hold the screen in place.
Signs that you need to replace your screen door
1. Broken door- If you can't keep your door open or closed, it is time for a replacement.
2. Torn screen- If it is torn near the corners, it may be challenging to fix it, so replacement is your next option.
3. Bent frame- If the door is off track, you may fix it, but it may need replacement if the frame is bent or warped. You can determine this by examining the door to see how it is mounted and where the nails or staples are placed.
4. Broken hinges- If the door is broken, you may need to replace it. But first, you have to check the hinges to see if they are broken, loose, or missing screws.
5. Dented frame- A dented frame means the screen door has hit something and needs replacement. You may be able to fix it, but if there is damage on the door opener track, you will need to replace the opener as well.
How to extend the lifespan of your screen door?
The screen door is perhaps the most relevant part of your home, as it allows you to enjoy fresh air on beautiful days without worrying about bugs and insects. However, if you do not take proper care of it, that may become all you can say about it.
On the other hand, with some simple maintenance and periodic cleaning, your screen door will keep working like new for years to come.
The two primary sources of problems are small tears and rusting screen door tracks. These may not seem like much on their own, but they add up a great deal over time. By knowing the issues, you should be able to avoid them yourself.
To prevent such wear and tear from occurring in the first place, consider the following tips:
1. Permanently close your screen door when you leave or enter your house. This way, you will save it from being slammed repeatedly. It is also convenient for keeping out bugs.
2. Make sure to clean the bottom of it. It will be dragged across the floor and picked up a lot of dust. That debris can quickly lead to rusting tracks as well as holes in your screen door.
3. You should also check any insects trying to sneak inside through tiny holes. For example, beetles usually make these holes, while spiders build nests on the door. You should avoid using any pesticides around your door, though, as it will warp the paint.
4. Keep an eye out for excessive moisture damage on your screen's frame. If you see any signs of mold or rot near it, have them fixed immediately by a professional contractor. This is especially important in regions with high humidity levels.
Beyond that, there is very little you can do to prevent worn-out screens. If this becomes a problem, you might want to consider replacing the entire door with a glass one.
How to Replace the Screen of your Door?
The screen on the door is an essential part of your home, as it can help prevent insects from crawling into your home. When this part gets damaged or torn, you will want to replace it as soon as possible. If you have a newer model door, screen door replacement is easy for one person to complete.
Here are the steps that you may consider when replacing the screen of your door:
When replacing the screen, you have to remove the door, so it will be easy to remove the damaged screen. First-line the door up with the frame and make sure you unlock it. If it is locked, you will need to remove the lock pin before continuing.
Once you have removed the screen door, lay it to the floor or any flat surface you can use as a workspace. Then, cut the screen off the door frame. Finally, remove the staples, nails, or screws holding the old screen.
Measure the screen door's frame
After you remove the old door, take some measurements of its frame. This will ensure that your new screen fits once you put it up again.
Cut the new screen to size.
While cutting the screen, make sure to cut it as close as possible to the measurements you took, but allow at least a 1-inch allowance. Then, you can use a utility knife or a sharp scissor to cut the screen.
Insert the New Cut Screen
Insert the newly cut screen into the door frame. Make sure that you don't place it too loose or too tight, depending on which kind of door you have. If there are any nails, staples, or screws holding the screen in place, make sure they are all installed correctly before starting to work with your door again.
Once you have done this, reinstall it in its correct position. Make sure to test and double-check that it can open and close without any problems. Ensure that the hinges and screens of the door are correctly attached. Test it by opening and closing. If it smoothly opens and closes, then everything is good.
If you need a new screen door, you may contact RV Windows. They have high-quality custom glass and mobile home screens that you can use on the doors and windows of your mobile home and vehicle.
Call RV Windows today!