Interiors speak a lot about your RV. You may have and ordinary-looking trailer from the outside, but the smart interior design does the best job in keeping your RVs looking top-notch.
With your RV windows, a little sprucing up will make a huge difference. Fancy yet functional details must not be compromised, like window coverings. There's a lot to tackle when choosing which one best fits your RV's interiors.
Get to know these RV window treatments and coverings so you can decide which is best for you:
RV Window Shades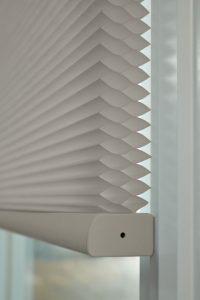 When it comes to aesthetics, shades provide a bigger effect. It adds depth to your interior designs and is recommended for smaller spaces like RVs. There is a lot to choose from shades alone.
Pleated shades have uniformly folded pleats that are stacked horizontally. When rolled up, these pleats will fold together and hold the cloth out of sight.
Just similar to Pleated shades are the Cellular shades. This RV window treatment works the same way, though Cellular shades had an added function. There are front and back materials that are folded together and will create a middle opening for insulation. This is perfect to keep your RV's interiors cool during the summer, while warm in winter.
Roman shades are usually made up of fabric and have wider pleats that may obstruct the view of your window even when folded.
Roller shades are the most common in RVs, as it is simple, does its job, and easily maintained.
There are also Skylight shades intended to cover sunroofs and skylight windows. They work like pleated shades but is equipped with a handle or a rod.
RV Window Blinds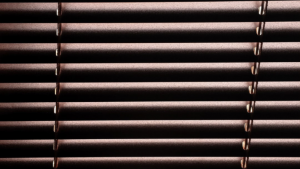 There is a lot to choose in these categories, depending on the ease of use, design, and functionality. The great thing about blinds is that it gives you control in choosing the amount of light you need inside.
Pleated blinds, for one, is a cross between roller shades and blinds, giving you the best in both function and aesthetics.
Venetian blinds, however, is the more popular type of blinds that consists of horizontal plates stringed together.
Panel blinds are stringed at the top and are moved horizontally. If you have big, flat RV or van conversion windows, this may be more appropriate.
RV Window Curtains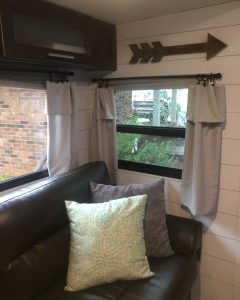 If you prefer a simpler and traditional look, installing the good old curtains is a nice RV window treatment.
A simple rod along the window's top edge will do just fine. However, it must be installed well to prevent it from falling off while the RV is in motion. Some would consider buying a curtain track for a smoother function.
Additionally, Tie-up shades can look like a curtain, with the function of the shades, wherein strings draw it vertically. If you wanted a little drama to your curtains, consider getting this one instead.
RV window coverings add style and functionality to your windows. When choosing, you must also consider knowing the materials as well, so that proper cleaning and maintenance can be done.
Related: RV Window Treatment Ideas That Won't Disappoint
But if it's your windows that need maintenance, repair or replacement, talk to the experts – Peninsula Glass got the best knowledge on that.