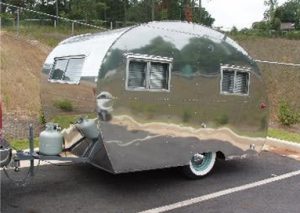 When your travel trailer replacement windows need to be repaired, you can either bring your vehicle to a local service center or do the work yourself. If you choose to do the repair or replacement on your own instead of taking your trailer to the shop, you get to save on labor cost. The only things you'll have to spend on are new windows or window parts for your travel trailer.
Follow these simple steps to fix your travel trailer windows.
The first thing you need to do is figure out what materials you need to complete the repair. In some cases, it will be no more than new rubber sealant or some silicone sealant to pipe onto the borders of the window. However, if your windows are cracked, heavily scratched, or cloudy, you'll need to order a new window and frame unit.
After you've acquired the new travel trailer replacement windows, you may also want to ask a friend for help installing them. Together, remove the old window from the window frame then, line the window opening with butyl tape.
With your friend, haul the new window into the frame, making sure that the corners are perfectly aligned. Ask your friend to hold the window in place from the inside while you attach the screws from the outside of the trailer. Make sure the window is secured tightly, but don't put too much stress on any part of the new window.
After the new travel trailer replacement windows have been attached, seal the edges with silicone sealant to keep water from getting inside. Finally, wipe the windows clean with a soft cloth and a glass cleaning solution.
For more tips on RV window repair, check out this helpful guide. And if you're wondering about the RV window replacement cost, you can find valuable information in this article.