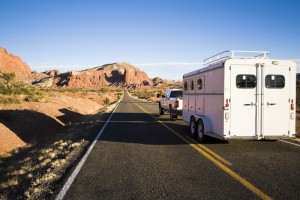 Replacing the windows on a travel trailer can be a lot difficult than that of a small car. This is due to the fact that finding a replacement from the manufacturer is almost impossible.
Having said that, how then can you fix a broken window on your trailer? You would likely need to get the help of a professional as there is a bit of hard work involved in the process.
You can get travel trailer replacement windows for your camper or RV from any manufacturer of aftermarket windows for trailers. The measurements of the window would be required to make for easy fitting when you do get a replacement.
Replacing a Travel Trailer Window
Your trailer window is likely made from aluminum and it is best to only buy windows with aluminum frames. It is easier to make a replacement to fix a portion of the glass. If you need to get the glass changed, you would need to get something similar and of high quality to avoid spending money twice.
You can fix a window on your trailer by yourself if you have the experience, or you can find online resources that can show you how to get the job done.
Alternatively, you can hire a professional to help you with the replacement. The cost of replacement would include the prices of the parts to be purchased and payment for the installation. You should get a quote from a few experts before you settle for one (request a quote from us here).