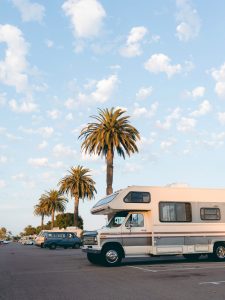 Your #vanlife dreams are within reach! With a few van customization, your newly-bought RV can become just the way you like it.
If you've already planned a design you want, the biggest decision you have to make is knowing who can make this design a reality for you. There are a lot of RV design companies and suppliers out there, but choosing which of them is the best can be a little tricky.
If they're the best in their field, you can tell by this guide:
1. They know how to maximize your van's space
RVs and campers have limited spaces. If you'll be designing them as a mobile home, there are a lot more to consider than just aesthetics.
Functionality in designing very tight spaces like an RV is very important. The best designers, manufacturers or suppliers understand this and should be able to implement it in your design.
There has to be enough space for anything and everything that's important for you.
2. They work with flexibility in mind
Van customization should also look at flexibility in all angles. There must be smart ways on how to design small van spaces without compromising your needs.
Even if you want it to be an office during the day and a party mobile at night, or an ordinary van during weekdays and a moving house on weekends, your chosen design supplier must know how to work on that. Your campervan should be designed flexible enough to live the lifestyle you want.
3. They only use quality-grade materials
They must be aware of each of the issues of their chosen materials, and choose only the best. They have to know and tell you every issue or possible damage for each of the materials they use. They should also guide you on how to care for these materials properly, or how to repair them by yourself.
The best design suppliers and manufacturers work with a lot of companies offering high quality raw materials and RV custom products. Not everything expensive has the highest quality. They should be able to help you identify which materials are worth the investment.
4. They make the most out of your budget
There's a budget for everything. With the best van customization suppliers, designers and manufacturers, they'd know how to keep up within a set budget.
When choosing the people to help you out, you shouldn't be looking for the cheapest one there is. These people may come cheap, but they can destroy your budget on low-quality work or substandard materials. Seasoned manufacturers may not always be the cheapest one, but they know where to get the good stuff, and sometimes, they can even lessen the costs for you.
Budget also means time. The longer they work, the bigger you have to pay them. Working with the best means your time and money spent on each project will be the most valuable.
5. They're honest
You won't always be there to see if they are doing their job right. But with a company you can trust, you know your RV will be in good hands.
They'll be transparent on any transaction they made for your budget, stating the costs of everything and recording it for your use. You will be informed with detailed quotations before starting so you'll be guided on the costs.
If they're the best in their field, you don't have to ask them these because they know how important it is to you.
6. They've got enough experience
Experience is the best teacher for anyone striving for excellence. If they've maintained their name for years in the business, you'll know you're looking at not only the best, but the experts.
These guys have coped up with struggles and have learned a lot of times in their business. They have also trained their people on how to do it like they learned it. They've dealt with numerous vans, campers and RVs and produced a lot of satisfied customers.
We at Peninsula Glass have been in the glass business since 1975. From then, our team grew with our clients, as we train them to be the best. We only believe in quality work, and have a set of values we follow that earned us happy and loyal customers. If you want only quality custom RV windows for your van, simply give us a call.